Preserving the Lake –
Our Full Lake Initiatives
Lake Allatoona Association is a community-based organization with a mission to improve our lake's safety and quality through healthy lake use practices. We bring people with the same plan together to positively influence governments and citizens on this issue.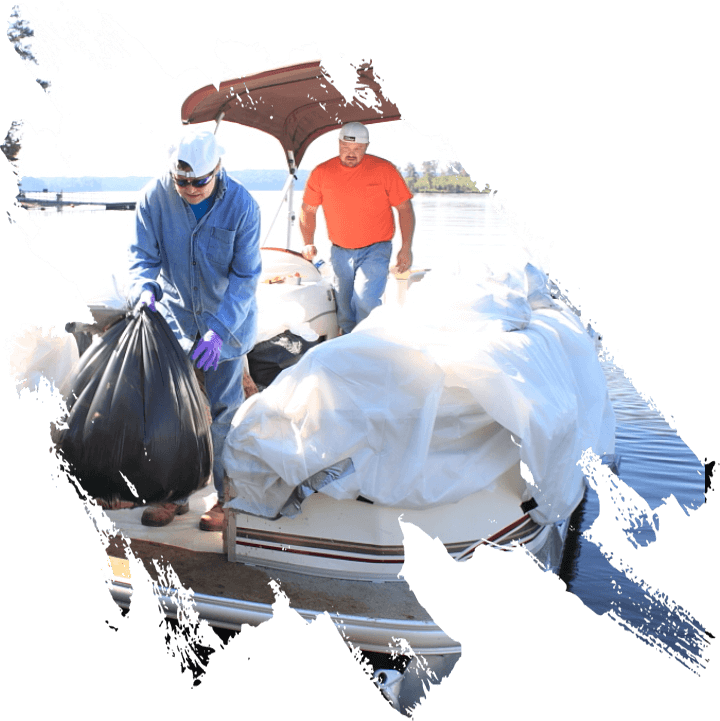 Our association is focused on improving the lake's recreational assets and safety. We work with the State of Georgia, the US Congress, and the US Army Corps of Engineers. Our membership base is fully committed to encouraging the Congress and the Corps towards a positive change for Lake Allatoona.
The biggest threat to the lake is in Alabama, where the lake's water is being used for water supply, resulting in political pressures. After years of successful discussion and negotiation about North Georgia's water resources allocation, the Federal Court ruling has made dealing with this issue a priority.
USACE Water Control Manual
LAA has actively intervened in the USACE's Water Control Manual Updates. We have developed a comprehensive Position Statement and concrete recommendations for improving summer pool level stability, low winter levels, and spring season enhancements.
The State of Georgia has petitioned the USACE to increase the "interbasin transfers" from Allatoona, Gwinnett County, and other developing metro locales. Please refer to the attached letter from Georgia's Governor on March 13, 2013, and to LAA's strong objection to that proposal on November 19, 2013, and LAA's July 26, 2018 letter of objection to Cobb's request to the USACE.
Enhanced Recreational Access
Our association supports local Bartow County's efforts towards better protecting our lake and enhancing public access to its many assets. LAA encourages the local, state, and federal agencies to coordinate and bring the Parks Allatoona concept to fruition.
LAA's third official lake asset initiative relates to seek improved access and public recreational use of 6000 acres of wilderness feel public land that is presently almost untapped.
The lake's beautiful north shore public lands within the Stamp Creek corridor contain some of the most spectacular and pristine wilderness settings in our region. LAA supports and encourages local Bartow County efforts toward better protecting this watershed resource and enhancing public access to its many natural and developed assets. The means to this is an integrated trail system through this corridor, linking its 20 identified significant points of interest and activity, and a collaborative joint governmental jurisdiction management and branding of this unique asset. No private lands would be needed in order to provide wider public use of these publicly owned properties. LAA encourages the appropriate local, state and federal agencies to coordinate and cooperate to bring this exciting Parks Allatoona concept to fruition.